GET THE SKILLS YOU NEED TO SHINE
Clinical duties vary, but may include:
medical history and physicals
vital signs
patient education
preparing and assisting patients for examinations
phlebotomy
electrocardiography (CET)
Administrative duties include, but are not limited to:
telephone triage
patient reception and discharge
medical records
bookkeeping and accounting
insurance, medical billing and coding
correspondence
inpatient and outpatient appointment scheduling
Students complete the following courses, preparing graduates for immediate employment as a medical assistant:
Anatomy & Physiology
Communications
Electronic Health Records
Intro to Medical Assistant
Medical Coding
Medical Math
Medical Office Procedures
Medical Terminology
Microsoft Office
Clinical Procedures
Clinical Externship
Theory, on-site practicum, and an externship are integrated into this intensive 11-month full-time program. Upon successful completion of the Medical
Assistant program, students are eligible to sit for the national certification examination through the American Association of Medical Assistants (AAMA).
Additionally, students are also eligible to sit for the national certification examinations in phlebotomy (CPT) and electrocardiography (CET) through the National Healthcareer Association (NHA).
Of our 2018 graduates, 80% passed the Certified Medical Assistant exam through AAMA. For the 2017 admission cohort , 60% were retained through the completion of the Medical Assistant program at the GACTC. For 2016 and 2017, 75% of the graduates of the Medical Assistant program at the GACTC have achieved career placement in field.
Graduates of the Medical Assistant Program have been employed at local facilities including:
Blair Gastroenterology Associates
Cardiology Associates
Conemaugh Nason
Pediatric Care Specialists
UPMC Altoona
UPMC Hillman Cancer Center
The GACTC Medical Assistant Program is accredited by the Commission on Accreditation of Allied Health Education Programs (www.caahep.org) 25400 US Highway 19N, Suite 18, Clearwater, FL 33763 upon the recommendation of the Medical Assisting Education Review Board (MAERB) through the AAMA.
Graduates of the GACTC Medical Assistant diploma program have the opportunity to complete an associate degree with several local colleges and universities. Please contact the Continuing Education office for details.
POSSIBLE CERTIFICATIONS
American Heart Association CPR & First Aid
OSHA 10-hour Healthcare certification
Certified Medical Assistant (CMA) through AAMA
Phlebotomy & EKG Technician through NHA
PROGRAM INFORMATION
Estimated Tuition & Fees:
$16,000 (includes a laptop)
Hours:
1,380
Schedule:
September 20, 2021 through August 2022, Monday – Thursday, 8:30 a.m. – 4:00 p.m.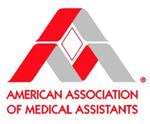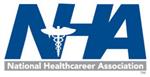 TAKE THE NEXT STEP
Please contact us to schedule a tour and to meet with a career counselor to discuss your career goals and this program. Complete this short form to request more information and to schedule a tour, or call us as 814.941.TECH.
We welcome your application to the Medical Assistant program.