GET THE SKILLS YOU NEED TO SHINE
Clinical duties vary, but may include:
medical history and physicals
vital signs
patient education
preparing and assisting patients for examinations
phlebotomy
electrocardiography (CET)
Administrative duties include, but are not limited to:
telephone triage
patient reception and discharge
medical records
insurance, medical billing and coding
correspondence
inpatient and outpatient appointment scheduling
Students complete the following courses, preparing graduates for immediate employment as a medical assistant:
Anatomy & Physiology I & II
Business Communications
Disease
Electronic Health Records
Intro to Medical Assistant
Medical Coding
Medical Math
Medical Office Procedures
Medical Terminology I & II
Clinical Procedures
Clinical Externship
Theory, on-site practicum, and an externship are integrated into this intensive 11-month full-time program.
GACTC high school students that successfully completed the Health Occupations program (CIP code 51.0899) may be eligible to exempt from 9 credits (3 courses) in the Medical Assistant diploma program.
Upon successful completion of the Medical Assistant program, students are awarded a diploma. Students are eligible to sit for the national certification examination through the American Association of Medical Assistants (AAMA).
Additionally, students are also eligible to sit for the national certification examinations in phlebotomy, EKG, medical billing and coding, medical administrative assistant and medical assistant through the National Healthcareer Association (NHA).
Of our 2018 graduates, 80% passed the Certified Medical Assistant exam through AAMA. For the 2019 admission cohort , 72.2% were retained through the completion of the Medical Assistant program at the GACTC.
Graduates of the Medical Assistant program have been employed at local facilities including:
Blair Gastroenterology Associates
Cardiology Associates
Conemaugh Nason
Pediatric Care Specialists
UPMC Altoona
UPMC Hillman Cancer Center
Graduates of the GACTC Medical Assistant diploma program have the opportunity to complete an associate and/or bachelor degree with several local colleges and universities. Please contact the Continuing Education office for details.
Program Accreditation
The GACTC Medical Assistant Diploma program is accredited by the Commission on Accreditation of Allied Health Education Programs (www.caahep.org), located at 25400 US Highway 19N, Suite 18, Clearwater, FL 33763, upon the recommendation of the Committee on Accreditation. As of September 17, 2021, the Medical Assistant Diploma program has been placed on Probationary Accreditation. CAAHEP considers a program that has probationary accreditation to retain its status as an accredited program. Graduates from the GACTC Medical Assistant Diploma program will be able to take the Certified Medical Assistant exam through the American Association of Medical Assistants (www.aama-ntl.org).
Applicant Information 
The GACTC welcomes all interested individuals to apply for admission into our career training programs. Review the admissions requirements and apply now at https://www.gactc.edu/adult-education/how-to-enroll/.
Health Examination Form, completed by a licensed medical professional. Students are required to be screened for Tuberculosis by having a mantoux (2 Step PPD) test, IGRA blood test, or, if deemed necessary, a chest X-ray. Negative results must be submitted to the Continuing Education Office prior to the first day of the required internship. Students are required to have a physical including a Hepatitis B vaccination and other certain immunizations.
Student Testimonial:
Medical Assistant
POSSIBLE CERTIFICATIONS
American Heart Association CPR & First Aid
OSHA 10-hour Healthcare certification
Certified Medical Assistant (CMA) through AAMA
Certifications through the National Healthcareer Association:

Certified Clinical Medical Assistant
Certified Medical Administrative Assistant
Certified Phlebotomy Technician
Certified EKG Technician
Certified Medical Billing and Coding Specialist
PROGRAM INFORMATION
Estimated Tuition & Fees for 2022-2023:
$16,750 (includes a laptop)
For the 2021-2022 academic year, this program is eligible for Workforce Innovation and Opportunity Act (WIOA) funding! Contact your local CareerLink to learn more about WIOA funding.
Hours:
1,380
Schedule:
August 29, 2022 through August 18, 2023
Proposed schedule: Monday – Thursday, 8:30 a.m. – 4:00 p.m.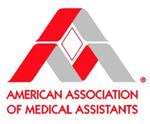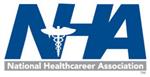 TAKE THE NEXT STEP
Join us on June 2, 2022 from 9 am to 12 pm to learn more about a rewarding career as a Medical Assistant! Visit Learn about careers as a Medical Assistant or Medical Administrative Assistant to learn more about this event and to register!
Please contact us to schedule a tour and to meet with a career counselor to discuss your career goals and this program. Complete this short form to request more information and to schedule a tour, or call us as 814.941.TECH.
We welcome your application to the Medical Assistant program.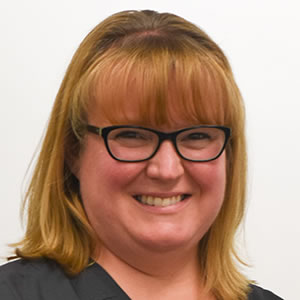 Jamie
Zurenko
Medical Assistant Coordinator / Instructor
814-505-1220
5th Floor