GET THE SKILLS YOU NEED TO SHINE
Students gain knowledge and experience with the following:
administrative assistant skills
medical terminology
anatomy and physiology
medical office procedures
medical coding, billing, and insurance
manual and computerized accounting
electronic health records
Microsoft Office applications
Medical Office Specialists' duties may vary, but typically include:
scheduling patient appointments
completing insurance forms
interviewing patients to complete case histories or intake applications
triaging phones and correspondence
maintaining medical records and other office files
transcription
Students complete the following courses, preparing graduates for immediate employment as a medical office professional:
Accounting, including QuickBooks
Anatomy & Physiology
Communication Fundamentals
Electronic Health Records
English
Keyboarding
Medical ICD and CPT Coding
Medical Math
Medical Office Procedures
Medical Terminology
Medical Transcription Theory/Application
Microsoft Excel, PowerPoint, and Word
Professionalism/Filing
Students may complete an optional internship upon completion of the above courses.
Although not required for many medical office positions, graduates of the GACTC Medical Office Specialist program have the opportunity to complete an associate degree with several local colleges and universities. Please contact the Continuing Education office for details.
POSSIBLE CERTIFICATIONS
American Heart Association CPR & First Aid
OSHA 10-hour Healthcare certification
Certified Medical Administrative Assistant (CMAA) through NHA
PROGRAM INFORMATION
Estimated Tuition & Fees:
$12,500 (includes a laptop)
Hours:
1,080
Schedule:
September 20, 2021 through June 2022, Monday – Thursday, 8:00 a.m. – 4:30 p.m.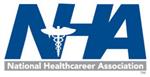 TAKE THE NEXT STEP
Please contact us to schedule a tour and to meet with a career counselor to discuss your career goals and this program. Complete this short form to request more information and to schedule a tour, or call us as 814.941.TECH.
We welcome your application to the Medical Office Specialist program.